Since 2009 we provide worldwide online clinical research certification & job placement support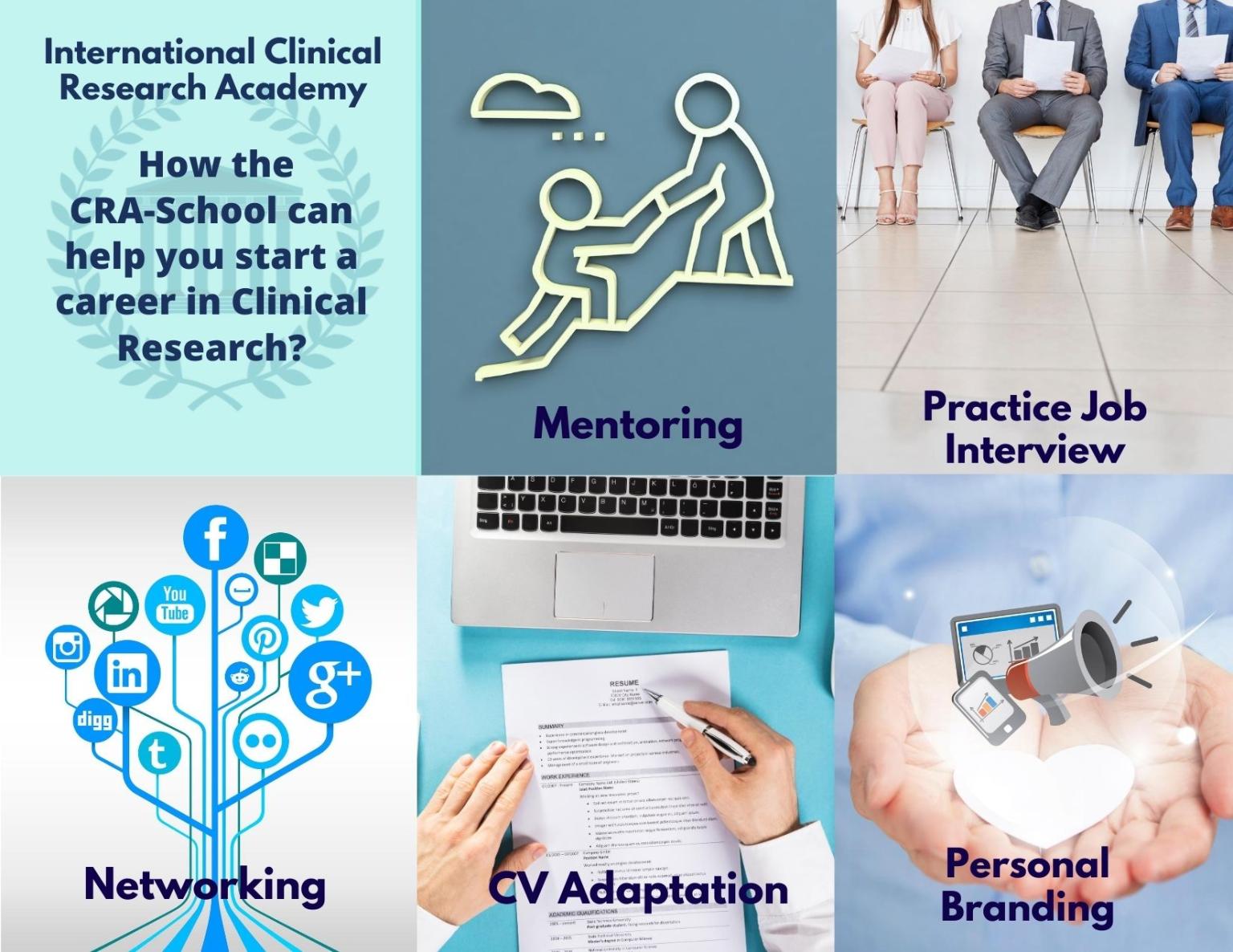 For safety reasons, no face-to-face consultations are offered in the Academy till new order (building closed for quarantine). Contact us by Skype or phone:
PHONE: 7/7, Multilingual LIVE Support: +1 (514) 257 3003
WHATSAPP: 7/7, till 10:00 PM EDT at : +1 (514) 961-9351
SKYPE : by chat, 7/7 till midnight EDT at: CRA School Montreal
"1 on 1" consultations: 7/7, by Zoom, book a spot here

Education is the best investment, and to get a diploma in the comfort of your home became the new standard of learning. Already 12 years the CRA School offers worldwide an Accredited Clinical Research Online Certification program with 3 e-internships, 7/7 LIVE SUPPORT and Placement Assistance Till Hired to help students enter fast the ever-growing clinical research field. In the 2-nd year, most of our alumni are at 80.000$/yr and several are at rather high roles today. See them on LinkedIn. The vaccine trials created a big demand for more staff
Get ready in time with a Canadian post-graduate diploma, Canadian practical experience from the internships, and a network of professional contacts. Be prepared for interviews and exams on the Canadian, US & International law
*  *  *
You think you know GCP? See the GCP Test to check do you know the basics.
NB: This is not an admission test, the course is open to every undergraduate
The Accredited Clinical Research Post-graduate Certification program CRP 3.0 covers the Canadian, US, and international GCP regulations for clinical trials conduct. It is designed to support till hired candidates worldwide, who plan to settle in British Columbia, Alberta, Saskatchewan, Manitoba, Ontario, Quebec, and the Atlantic provinces, by preparing in advance for getting the 1st job. The 45% fee reduction is our contribution to alleviating the pandemic burden.
The combined CRP 3.0 course prepares students not only for the CRA role, but also for almost all jobs in this field that don"t require a license to practice, including CRC, SSU, CTA,  RA, DM, and even PM, SSM, DSA, PHV, MSL, etc. It is recognized by TransCelerate BioPharma as satisfying the requirements for mutual recognition of GCP training courses among clinical trials sponsors.
Individual, self-paced ONLINE program with unlimited 7/7 LIVE support till late evening, adapted to the goals of every student. Share the news with friends who consider a career change, but lack the necessary tools and support. Receive a 10% referral bonus if anybody whom you informed about this program enrolls someday
*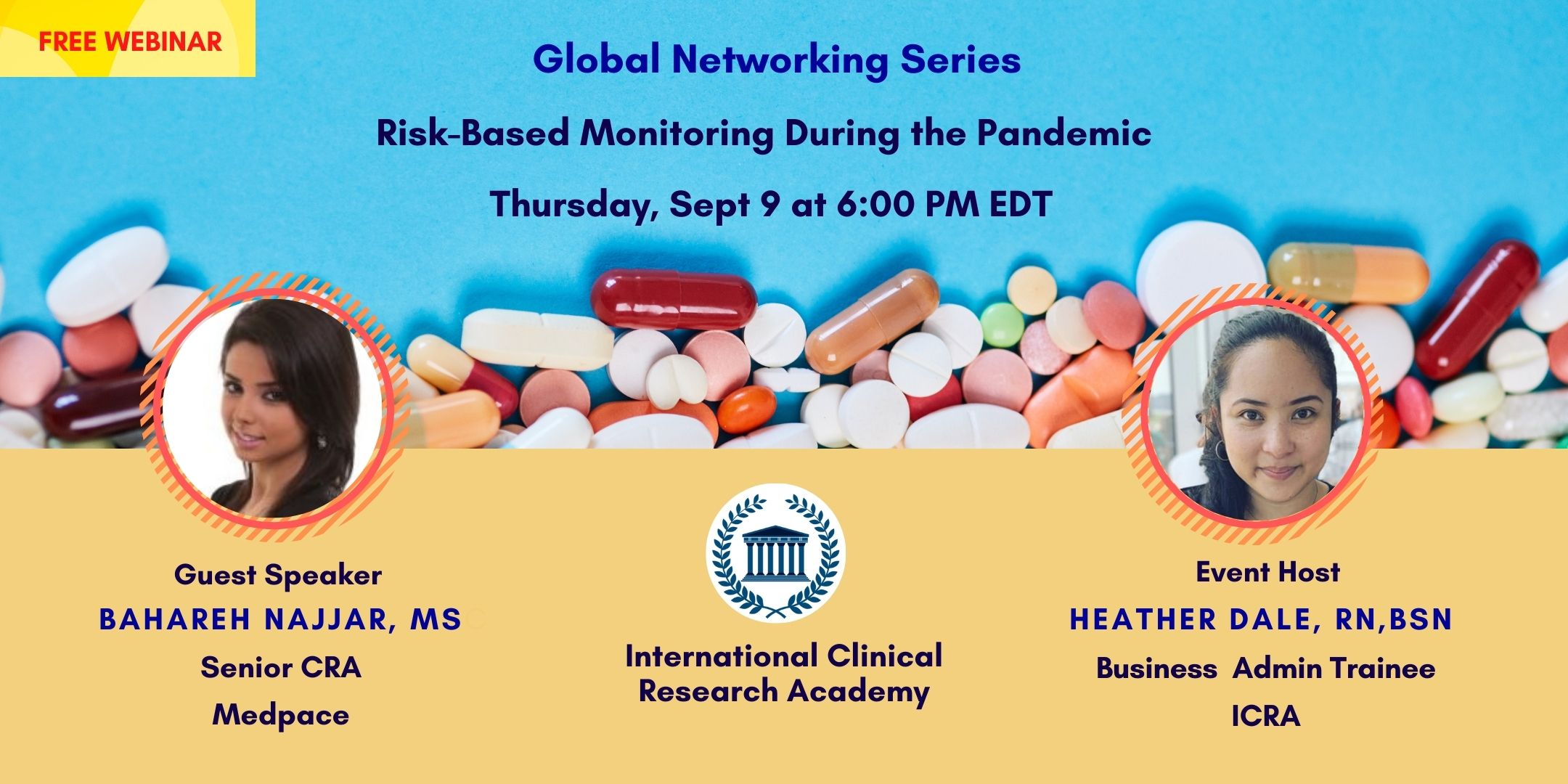 The postponed event has been rescheduled for Monday, Aug.16 at 5 pm
FREE event. Register here. Dr. Radia Ouelaa, PhD, CCRA, former graduate
of CRA-School Montreal, now Clinical Team Manager at PPD, will talk
about the different roles in a Clinical Research Team, what are their
requirements & how to get in.

Generous and altruistic speaker, with vast experience in several roles,
Dr. Ouelaa has always been open to help highly educated professionals
in their career reorientation. She is a regular speaker at our events.
The pandemic hastens the need for new clinical trials, sites & staff.
Vaccine trials need 40,000+ participants, 10 times more than drugs.
This means a lot of new staff, needed to handle this huge workload.
It is the best time to go to this rewarding and ever-growing industry.
To learn more call for a free consultation. The support is provided 7/7

The CRC, CTA, and In-house CRA roles are great entry-doors to the
clinical trials industry, the demand is always high and will only grow.
Don't miss the new job opportunities in this ever-growing industry.
Share the information with friends, who will be a fit and can profit.
The CV Adaptation for clinical research jobs is one of our main services.
Over-qualification can be a handicap when you apply for entry-level jobs.
Email your CV to info@cra-school.com and you will get free suggestions
on how to adapt it for such roles, the service is free. Share this with friends.
PATH to work in Clinical Research for international medical specialists:
Clinical Trials are a great alternative for foreign-trained physicians, dentists, veterinarians, pharmacists, and BSc/MSc/PhD degree holders
(No need of exams, recognized diplomas, nor license to practice).  -Regulatory Affairs, Quality Assurance, Drug Safety & Pharmacovigilance
Medical Affairs jobs, high wages, fast access (4-6 months detailed self-paced training with 3 remote e-internships in parallel, 7/7 LIVE support).
*Most jobs became home-based today. Frequent promotions due to the chronic shortage of experienced staff. See more here
*Main obstacle: regulatory training AND prior experience at least from internships are required by law. We provide both, plus support till hired.
What is different:
CRA School Montreal provides 3 remote e-internships in parallel to the regulatory training (to make students eligible for interviews),
+ active networking support (to get job leads for the "hidden jobs" that are never posted, but filled-in by references),
+ unlimited networking assistance and CV adaptation & interview preparation in advance for every role (till hired).
Who is eligible: candidates with nursing or university degrees worldwide
– research assistants, interested to move into industry clinical trials
– IMG (MD, DDS, DVM, BPharm, PharmD, RN) facing a career change
– clinical nurses & coordinators, interested to jump ships to CRA roles
What you get:
*Post-Graduate Diploma of Certified Clinical Research Professional, covering all main the roles in this industry (CRA, CRC, CTA, CDM, RA)
*Hands-on experience in Canadian/US regulatory environment from the 3 remote internships, including Study Data Management Software
*Unlimited 7/7 support from our mentors to access the hidden jobs (However we are not a placement company, we just assist you till hired)
*Online coaching for improving the oral capabilities in French or English is provided on request at a special low price for CRA–School students

Who should enroll: IMG (RN/MD/DDS/DVM/BPharm/PharmD/MSc/PhD) and any life-sciences graduates worldwide. No study permit needed.
Where our graduates are working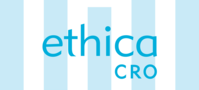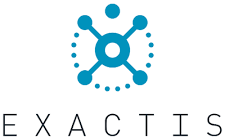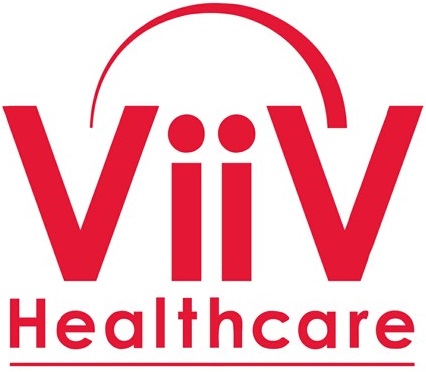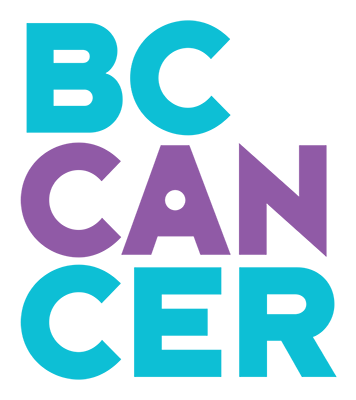 Our International Students
 

 

Services

 

CRA School

 

Others

Over 1000 pages detailed clinical research regulatory training

✔

✘

International, US and Canadian clinical trials regulations included

✔

✘

Internships to provide the "hands-on" experience required by law

✔

✘

Access to the "hidden jobs" through active networking assistance

✔

✘

CV adaptation and Interview preparation for every single job

✔

✘

 

What is new:

 

 

Placement Assistance Till Hired (PATH program, unlimited in time)

✔

✘

Reduced tuition fees through Global Accessibility Program (GAP)

✔

✘

Job leads for unlisted jobs and recommendations to recruiters

✔

✘

Program covers almost all jobs: CRA, CRC, CTA, SSU, CPM, DM, RAS

✔

✘

Preparation of MD, PharmD, PhD for top level jobs (MSL, DSA, MA)

✔

✘

 

And also:

 

 

Video interview practice with analysis and recommendations

✔

✘

Live support 7 days per week till late evening by qualified mentors

✔

✘

Possibilities for co-op internship in the affiliated CRO

✔

✘

Regular networking events (streamed online)

✔

✘

 

 

 
Unique approach
Get a job, not just a diploma
1) Fast access to well-paid and in-demand careers

2) International: All clinical trial careers covered

3) Internships for hands-on Canadian experience
Interview preparation
Job-specific preparation for interviews
1) Job description analysis + CV adaptation for every job

2) Preparation for every interview until hire

3) Training in advance for topics not yet covered
Professional branding
Coaching & support on Professional positioning
1) Professional branding coaching & mentoring

2) Reference letters, job alerts & job assistance

3) Networking meetings & weekly consultations
Full accessibility
Accessible when you need it
1) Online training to advance at your own speed

2) 7/7 LIVE Support by Skype till late evening

3) Flexible payment options adapted to your needs (2, 3 or 6 installments)
Job insertion support
Active Job Placement Assistance
1) Instructions on pre-selection questionnaires

2) Coaching on typical interview questions & traps

3) Introduction to industry slang & terminology
...AND more!
International program for all needs
1) US, Canada, EU, ICH GCP & QC regulations

2) Options for GCP professionals, MD, MSc/PhD

3) Referral Program with unlimited bonuses
About Us
The International Clinical Research Academy (the CRA School) is the only provider of international clinical research training with internships and job-placement support (Placement Assistance Til Hired; PATH program).
Our program is suitable for candidates with life science background including RN, BSc, MSc, PhD, MD, PharmD, GCP professionals, corporate staff, IRB/REB members.
Our training is universally-applicable and provides students with a solid theoretical and practical base to work in any country.
Our Mission
Our objective is to provide the knowledge and necessary tools that will facilitate access to rewarding careers in clinical research, including Clinical Research Associate (CRA), Clinical Research Coordinator (CRC), Clinical Trial Assistant (CTA), Study Start-Up Assistant (SSU) or Regulatory Affairs (RA).
Our courses provide the building blocks that lead to other fields including Data Management (DM), Clinical Project Management (CPM), Drug Safety Associates (DSA), Pharmacovigilance (PV), Medical-Science Liaison (MSL), etc.
Roles in clinical trials
Regulatory agencies (FDA, Health Canada or other) inspect only a small part of all studies (around 2%). The Sponsor company or individual investigator who initiates a study are obliged by law to periodically  monitor the quality of the generated data and ensure that the rights and safety of the study participants are protected. The physicians (PI or sub-investigators) are responsible for the evaluation of their patients and the quality of the data
Data management, quality control & statistical treatment of study data are done by sponsor's staff, Clinical Research Associates (CRA), in-house Monitors, Data Managers (DM), Drug Safety Associates, Medical Advisers, Biostatisticians, Project Managers and other staff trained on the study protocol, clinical trial regulations and Sponsor's SOPs.
What is a CRA/CRC?
The Clinical Research Associate (CRA) is a monitor (inspector) who periodically visits the study sites to supervise and inspect the work of the clinical investigators and their coordinators. The CRA verifies their compliance to the protocol and the regulations, makes sure that all regulatory requirements are met and the quality of the data is acceptable. The in-house CRA or the Clinical Trial Assistant (CTA) organize all study-related activities.
The Clinical Research Coordinators (CRC) or the Clinical Research Assistants work in the medical clinics (called sites) where the studies take place. They organize all interactions with the study participants and all the study-related activities at the site. The Principal Investigator (PI) is responsible for the patients' care, evaluations, and the conformity of all the study conduct with the law and clinical trial regulations in force.
Eligible Candidates
Companies look for good communication skills in English and university diploma, which guarantees that the candidate will be able to understand a research protocol when trained. Life sciences, health care, nursing, biology, biochemistry, biomedical engineering or allied health field are preferred.
For some high-level jobs, an advanced scientific degree is required. Prior experience is always the 1st hiring criterion. The best hiring chances have professionals with some prior practical experience in clinical research activities in N.American regulatry environment.
International candidates
Health professionals trained abroad often have difficulties when they move to another country. Foreign diplomas may not be recognized and the required local practical experience is missing.
In clinical trials, except for the clinical investigators and their nurses, all the other Clinical Research Professionals do not perform medical acts. They only work with the study data, the clinical trial organization, data quality control and documentation. Therefore, they don't need any license to practice in the country. Today most jobs became home-based and are done remotely

Would you like to earn $80,000/yr like a lot of our alumni only some 2 years after getting the first job? It's real. Find them оn LinkedIn.
"Dear all, I am very thrilled to share with you that I recently accepted an offer for CTA role at IQVIA. Your support throughout the job search was really awesome. I will be committed to complete my CRA certification program once I advance my training in the new company. Thanks again."
Shamisa H. – Iran
"I discussed the JD and how to adapt my CV with the Support but at the interview I got stressed and I didn't answer some questions like I wanted. Svet suggested sending an email with the checklist that I developed during the course and I was called for a 2-nd interview. I am very happy that I got the CRC job and I will continue the course with the monitoring module."
Lachance from Montreal
"Yes, I got the IRB manual that you sent me and the interview went very well. Thanks for the help! I got a job offer for IRB Associate and I am starting on Sept. 2. I will be very busy in the first months but we will keep in touch"
Lebed from Russia
"Merci. Ma femme et le bébé se portent bien et j'ai trouvé un travail. Je travaille actuellement comme coordinateur de recherche clinique au CHUM. Bien que par ce travail je suis énormément en contact avec les moniteurs des compagnies pharmaceutiques et les clinical trials manager, je suis toujours à la recherche d'un poste d'ARC dans une compagnie."
Eyandja – Benin
"I have very good news. I used the strategies that I learned in the CRA course and I was officially hired by MSD as Clinical Data Coordinator. I want to thank CRA School for such an excellent program and the permanent advice and follow-up that I received so far. I haven't finished the course yet, however, it was an essential part of the selection process."
Gonzalez from Colombia
"Thank you so much for your congratulations. Actually, yes, INC Research is a big company, I am very happy. I would tell you that your training offered me a good knowledge to complete my interview successfully. Many thanks again."
Touté from Paris
"Hello Svet, I want to let you know that I got a job as Clinical Research Assistant in McGill but I will have the functions also of a CRA. I will be the only CRA in my team without competitor. Thank you for all your advices!"
Mathieu from France
"I didn't know anything about drug and pharmaceutical industry, but the CRA School helped me a lot to get familiar with the pharma field. I finished all chapters about 8 months ago, but I went to my country because my father passed away. When I came back, I got a job in data managing in a pharma company. Now I would like to pass the final exam to get the certificate. Thanks for everything!"
Tabataei from Iran
"I just started as a CRC Assistant at Innovaderm in Montreal. They actually created the position when they hired me, otherwise, I would have been a documentation assistant. I'm being trained now to be a CRC. So following the course must have given me an advantage. I just finished chapter 16 and I'm trying to organize my time to allow me to finish the CRA School course. I would eventually like to switch into a CRA role later. I think the course helped a lot."
Chountalos – Montreal
"I would like to thank you for referring me for the Clinical Trial Associate position at JSS. I greatly appreciate the assistance you have provided me. Today I signed my contract with them. I am grateful for the time you spent reviewing my application and recommending me for the job. Once more, I would like to thank you for all your advice and help."
Cartamil from Argentina
"I just want to inform you that i got the position in jss medical research as a CTA , i started today and thank you for all your support and help. The classes and the job insertion program are the best. Thanks to the cra training center's team for their availability and advises. I stay available if you need anything from me."
Barry
"Thank you for the articles, this was very helpful. They told me that actually I was very adequate. They called me few hours later and the next round is tomorrow. – The second round went even better and I am hired. I am starting next week officially as a Clinical Trial Assistant in Comac Medical. Thank you guys for your support and I will finish this course!"
Kolarov – Bulgaria
"I thank you very much for your CV adaptation service. In March this year I got a job with Quintiles Transnational, a CRO, in Ghana. This company is headquartered in USA. I know very well that your assistance on the CV helped me to get the CRA job with the company."
Cudjoe from Ghana
"I am excited to let you know that I received an offer for the position of Clinical Research Assistant that I interviewed for last week. Thank you all for the support throughout. Your guidance and advice has been very timely and apt. I really appreciate it. I shall continue to work on completing my CRA training in the meanwhile and move ahead in my career."
Smit from Montreal
Mana"Thanks for the articles about the interview preparation. The interview was as I expected, since they asked a lot of questions concerning monitoring experience. I was honest about my experience and I was not sure what they would decide since there were other candidates. But finally I got the position of Project manager"
Ghamlouche from Syria
Sefik"I would like to let you know that I got a job as a CRC in the OPUS Clinic . I am very happy, it is the first step :-). Thank you for everything. I would like to know is it possible to have the rest of the chapters and a certificate for what I have already studied because my new employer asked it? Thanks a lot"
Ozcelik from Turkey
"Cela fait maintenant un bout de temps que je n'ai pas envoyé de devoirs. En fait, j'ai obtenu un travail en tant que Chargée de projet de recherche clinique en rhumatologie. Également, je suis coordinatrice d'une autre étude clinique et aussi d'un gros projet de recherche clinique dont j'ai fait une demande de subvention de 2.5 millions de dollars auprès des IRSC. Je souhaite finir la formation car j'ai encore beaucoup de choses à apprendre."
Aimable de Québec
"Cela fait un bon moment que ne nous nous sommes pas parlé. La nouvelle c'est que j'ai quitté ma job de représentant pour commencer celle d'associé en recherche clinique. Merci."
Nali – Morocco
"Suite à une compression de personnel, je suis restée sans emploi durant 6 mois! Finalement j'ai postulé pour un poste de délégué médical, mais vu mon expérience ils m'ont proposé le poste de MSL. En fait, le fait d'avoir mis sur mon CV que j'ai suivi une formation en recherche clinique a rajouté un plus."
Bouslah – Algeria
"Je voulais vous dire que j'ai trouvé un travail en recherche clinique grâce à une de mes relations de mon réseau LinkedIn. Je commence officiellement lundi, même si j'ai déjà fait 2 jours là-bas. Je suis très contente car je me rends compte que ma formation me sert beaucoup."
C. Grand – Boucherville
"I have good news to share. Yesterday I received a job offer from Veritas IRB as a Documents/ Project Associate. I would like to thank you for your encouragement and support. The CRA certificate opened a lot of doors for me. All you said about networking is true and I got all interviews through my contacts in one way or another. I started officially this week. It's nice to see familiar faces from the school there!"
Stephan from Jordan
"I was unable to find a job when I heard about CRA School. I was lucky to get accepted and volunteered there to build my network. I got 2 interviews in Pharmascience, but I was only at chapter 4 and had insufficient experience. Two weeks later they called me to say that they created a special position for me. I am so thankful to Mamadou and Svet for all their help."
Doggui from Pharmascience
"I wanted to thank you for your help, advises and recommendations. In November I started as CRC in the JGH. The recruiter was actually a former consultant of your school and it was a very good reference. It is in the field of onco-surgery, not an entry level job. I am very happy and my mother also"
Kosher from Montreal
"I started networking since from the first chapter as suggested in the course and a few weeks later I found a job as Research Assistant in the McGill University. I will continue the course as soon as I can because I am on the forth chapter only. I want to move to a CRA position one day."
Mefanche from Cameroun
"I wanted to share with you that I found a job as Study Management Specialist for Aptalis, I am very pleased that I had the opportunity to work with the CRA school and I want to thank you enormously for all the advices and all the guidance, always given with a lot of respect and professionalism. Thanks again"
Zamudio from Colombia
"First of all, I would like to tell you that I am really impressed by the quality of your school. The service is excellent and we can always have feedback in a timely fashion when needed. I really enjoy reading the chapters and am always impatient to go to the next one. I love it! I have only good words for your school and I am spreading my thoughts around."
Bordeleau from Montreal
"I was very busy because 2 weeks ago we got baby twins and I had an interview for an internship in the same clinic where Cedric started. After he got the CDA job, he told me about this opportunity. The Job Insertion Program really works. The interview went pretty good. I will start in January."
Zallif from Morocco
Representatives and consultants
Representatives and consultants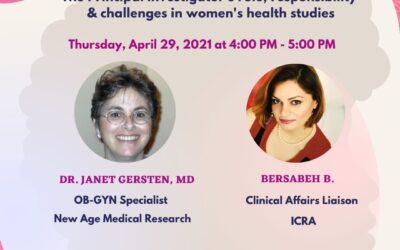 The Principal Investigator role – responsibilities and challenges in Women Health Clinical Trials
To enroll with CRA School Montreal, please fill-in the application form by clicking on the 'Enroll Today' button.
405 Avenue Ogilvy #101,
Montreal, QC H3N 1M3, Canada
(office closed for quarantine, call)
info@cra-school.com
Support  : +1 (514) 257-3003
Students: +1 (514) 430-9978
Skype: CRA School Montreal
© 2009 - 2021 CRA-School - Montreal, All Rights Reserved.