A Summary and Perspective on FDA-guidelines for Clinical Trials Conduct During COVID-19-pandemic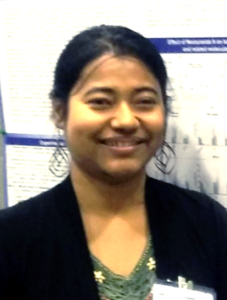 In response to the public health emergency posed by COVID-19 virus, the FDA has issued a guideline for conducting clinical research. This guideline, issued for industry, investigators, and institutional review boards conducting clinical trials during the COVID-19 outbreak, aims to facilitate the continuation of clinical trials through the challenges of the pandemic situation. The guidance provides general considerations to assist sponsors in assuring the safety of trial participants, while maintaining compliance with the Good Clinical Practice (GCP) and minimizing risks to trial integrity in the ongoing studies. Notably, the guidance statement does not establish legally enforceable responsibilities: it furnishes a set of best practices to only be viewed as recommendations. The use of the word 'should' therefore conveys that something is suggested or recommended.
Debarati Banik, PhD, MHA,
CRA School Consultant
The guideline provides insight to studies at different phases of their lifecycle. Although the major impact can be anticipated on the ongoing trials, there are specific recommendations intended for future and already completed trials as well.
Established/Ongoing trials:
FDA will strive to facilitate the decision-making process for the sponsors and investigators while ensuring the safety and transparency of the process. For trials that are already underway, these are the major recommendations from FDA.
Modify strategy according to feasibility: To ensure the safety of study subjects, FDA will allow modifying the study conduct according to individual circumstances and impacts on the participants' well-being. The critical decisions, such as, continuation of trial recruitment, administering the investigational product (IP) for participants and patient monitoring strategy will need to be revised in a case by case manner. Maintaining transparency with the participants on upcoming changes to the plans will be given utmost importance. This way, the sponsors will have the flexibility to evaluate the feasibility of the plan proposed previously.
Keep reviewers and ethics boards in loop: Consultation with IRB/IEC for any proposed modifications is highly recommended by the FDA. Depending on the specific circumstances, sponsor, in collaboration with IRB/IEC, may decide on whether to continue treating the study participant as per protocol or choose to discontinue the administration of IP. Depending on the scenario, participation in the trial may be terminated as well. Apart from the safety and welfare of the subject, other factors will also contribute in such decision making, such as, mode and feasibility of safety monitoring, potential impact on the IP-supply chain, and the nature and severity of the disease under study. Again, a case by case analysis will be imperative in the decision-making process.
Get creative in devising a monitoring strategy: With the ongoing pandemic situations, the mobility of the study participant may be severely restricted. While participants may not be able to physically attend the investigational site for protocol-specified visits, alternative methods for safety assessments should be considered. The most common modes include phone contact, telemedicine platforms, virtual visits through online portals, provide alternative locations for assessment (including local labs or imaging centers). Any of these strategies or combinations of them should be implemented depending on the necessity, feasibility, and safety of the approach. Safety monitoring protocol will be in place not only for the current patients but also for patients no longer under IP-treatment. According to a statement issued by the US Department of Health and Human Services (HHS) Office for Civil Rights (OCR) on March 17, 2020, it will exercise its enforcement discretion and waive potential penalties against covered healthcare providers that use non-HIPAA-compliant remote monitoring and telehealth tools during the national emergency to provide telehealth treatment. However, whether the clinical research-data collection methods come into the purview of this declaration is not clear.
To facilitate a faster implementation of the proposed changes to the protocol/procedure, FDA has approved certain sanctions within the process management and documentation areas. The provisions align with the approaches announced by other international regulatory bodies, such as the United Kingdom's Medicines and Healthcare Products Regulatory Authority (MHRA). At the onset of the pandemic on March 12, 2020, the MHRA issued advisory guidelines on conducting clinical trials given COVID-19-related challenges, such as travel restrictions and quarantines. According to FDA's recommendations declared on March 19th,
COVID-19 screening procedures, if mandated at the investigation site, do not need to be reported as an amendment to the protocol, unless the sponsor chooses to incorporate the data collected as part of a new research objective.
Amendment to the protocol of IND or IDE, which are primarily incorporated to minimize or eliminate immediate hazards or to protect the life and well-being of research participants, may be implemented without immediate IRB approval. However, the changes need to be documented thoroughly and should be reported afterwards. Sponsors and investigators are recommended to work with IRBs prospectively to define procedures and prioritize reporting of such deviations.
The implementation of alternative processes should be kept consistent with the existing and approved protocol as much as possible. Changes due to contingency measures need to be documented including appropriate reasons.
Changes in study visit schedules, missed visits, or patient discontinuations that may lead to missing information need to be captured in detail within the individual case report forms, including how they were influenced by the contingent measures for COVID-19.
In specific complex situations, the appropriate study-specific FDA review division may be of help in developing subsequent plans. For example,
Develop plans for alternative administration of IP: This may include cases of interrupted scheduled visits, where self-administration is not a feasible option. In such cases of IP-administration outside designated study-site, home nursing by trained, non-study personnel may be recommended along with alternative sites (e.g. local health centers).
Protocol modifications for efficacy endpoint collection: Modifications may cover for virtual assessments, potential delays in assessments, and alternative collection of research-specific specimens. Detailed documentation justifying the reason for failing to obtain the efficacy assessment is recommended in each case.
Amending data management and/or statistical analysis plans: Prespecified data analysis strategy may need to be altered due to protocol deviations related to COVID-19. The modifications can be consulted with the appropriate FDA review divisions. The changes must be incorporated in the statistical-analysis plan before the study-database is locked.
Changes in monitoring: Sponsors should consider optimized use of central and remote monitoring programs to maintain oversight of clinical sites.
Studies without an established policy/protocol (future trials):
This includes trials that are still in their planning phase and potentially haven't gone through recruitment yet. FDA recommends a prospective revise of policy and procedure by the sponsors, clinical investigators, and IRBs. Keeping the COVID-19 control measures at study sites in perspective, they should establish and implement procedures to:
Incorporate approaches that will protect trial participants: Such changes may include informed consent process, study visits and procedures, data collection, study monitoring, adverse event reporting, and changes in investigator(s), site staff, and/or monitor(s) secondary to travel restrictions, quarantine measures, or COVID-19 illness itself.
Manage possible disruption of the study: Assess the local scenario and have a set of contingency plans in place.
Trials already impacted by COVID-19:
FDA recommends the sponsors to include the following in the subsequent clinical study report: 1) Contingency measures implemented to manage study conduct during disruption of the study as a result of COVID-19 control measures, 2) A listing of all affected participants and how their participation was altered, 3) Analyses of the impact of implemented contingency measures on the safety and efficacy results reported for the study.
References:
FDA Guidance on Conduct of Clinical Trials of Medical Products during COVID-19 Pandemic: Guidance for Industry, Investigators, and Institutional Review Boards, March 2020:
https://www.fda.gov/regulatory-information/search-fda-guidance-documents/fda-guidance-conduct-clinical-trials-medical-products-during-covid-19-pandemic
https://www.targetedonc.com/news/fda-issues-guidance-on-conducting-clinical-trials-during-covid19-pandemic
https://www.cancernetwork.com/news/fda-guidance-clinical-trials-during-covid-19-pandemic
https://www.natlawreview.com/article/fda-offers-guidance-clinical-trials-during-covid-19-pandemic