WHO launches the SOLIDARITY study, a global mega trial on the 4 most promising coronavirus treatments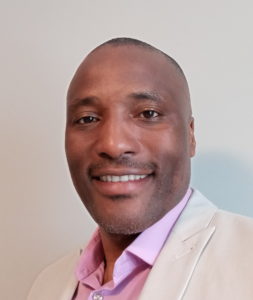 The World Health Organization (WHO) has announced a large global trial, SOLIDARITY, to establish the safety and effectiveness of different antiviral drugs in treating COVID-19. The study team plans to recruit thousands of patients from several countries with the aim of collecting data expeditiously
Bernard Kimwei, CRC
Burnaby Hospital, BC
According to the initial data released from Chinese researchers, about 15% of COVID-19 patients developed severe symptoms which required hospitalization and oxygen ventilators. The fast spread of this virus has led to a concerted effort to urgently find a drug or a combination of drugs that can treat or protect people from contracting the virus. Instead of coming up with a new drug, WHO is collaborating with public health agencies to look into drugs that have been clinically tested on severe acute respiratory syndrome (SARS), Middle East respiratory syndrome (MERS), as well as drugs approved for treating HIV and malaria.
Recruitment and enrollment process
WHO has set forth a simple recruitment and enrollment process as follows;
Patient has been confirmed by doctor to have contracted COVID-19 and deemed eligible
Doctor completes patient's data into WHO's website, including information on any underlying condition that is likely to affect the course of the disease.
Patient signs and dates a consent form that is scanned and sent electronically to WHO,
Lastly, patient will be randomized into one of the drugs available at the hospital.
In Europe, a French biomedical research agency, INSERM, will collaborate with WHO to conduct a similar trial, Discovery. They will target to recruit over 3000 participants from over half a dozen European countries, with 25 % from France.
Full list of treatments SOLIDARITY will test:
Remdesivir
Remdesivir was first designed to treat patients with Ebola, but it was found to be ineffective in comparison with other drugs in the market. It was designed to work by disrupting viral ability to replicate in the body.  In a research study conducted by university of North Carolina, it showed that the drug can inhibit the coronaviruses that causes SARS and MERS from duplicating.
In a rush for a drug that might work against COVID-19, some doctors in the US have been administering remdesivir to patients, initial results appear to be safe and promising, for example:
According to a report published in The New England Journal of Medicine, remdesivir was administered to a young man whose condition had worsened, patient improved the next day,
In California, a patient in a critical condition was administered with remdesivir, later recovered well.
In order to ascertain safety and efficacy of this drug, large trials would be necessary.
 Chloroquine and Hydroxychloroquine
Both drugs have received a wide attention from US president including some media outlets despite lack of scientific evidence to support its effectiveness in treating patient with COVID-19. These drugs are currently used to treat malaria and lupus disease. WHO had initially planned to omit this combination but it was later added with the aim of collecting sufficient data to determine the safety and efficacy on patients with COVID-19.
In some clinical studies, chloroquine has shown to have activity against SARS-CoV-2, but researchers have cautioned that high doses are needed and this may lead to high levels of toxins, consequently causing harm to patients.
Ritonavir/Lopinavir
The combination of ritonavir and lopinavir was first approved in the USA to treat HIV infection. It belongs to a class of protease inhibitors and it works by inhibiting the protease of HIV, a crucial enzyme during the formation of new viruses. Recent trials on MERS and SARS indicated that using ritonavir/ lopinavir can inhibit the protease, however, the final results were inconclusive.
Recently, researchers in Wuhan, China, recruited 199 patients with COVID-19 and divided them into two groups, one group was administered with a combination of lopinavir/ ritonavir plus standard care or standard care alone. There was no significant difference between the two test groups. But again, large trials are needed to determine the effectiveness of using this combination in treating COVID-19 patients.
Ritonavir/Lopinavir and interferon-beta
Finally, SOLIDARITY will run a trial comprising ritonavir/lopinavir plus interferon-beta, a molecule that blocks the action of gamma interferon and helps in regulating inflammation in the body.  This combination has been shown to be effective against COVID-19 virus. But researchers need to be cautious when carrying out the trials as use of interferon-beta on COVID-19 patients may cause serious tissue damage if administered in late stage of the disease.
Conclusion
WHO has been instrumental in coordinating and providing leadership during time of global health crisis, such as in the fight against HIV/AIDS, Ebola, Flu and SARS. However, COVID-19 pandemic provides a different challenge that requires unprecedented action. Most countries, especially those with limited resources are looking up to WHO with the hopes of finding a treatment sooner than later.  
Will SOLIDARITY study be the answer? There is no concrete answer right now, but WHO is gearing up to gather information that may help to find a treatment for COVID-19.
Reference:
Kai, C, (2020, March 22). SOLIDARITY. WHO launches global megatrial of the four most promising coronavirus treatments. Retrieved from
https://www.sciencemag.org/news/2020/03/who-launches-global-megatrial-four-most-promising-coronavirus-treatments#