Adopting Paperless Technology in Clinical Trials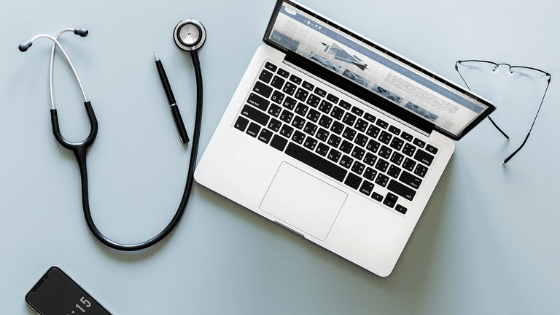 For more than a decade, technologies allowing for the paperless clinical trial have been substantiated and encouraged both from business and regulatory perspective. Regulatory bodies have issued multiple guidance documents addressing technology tools that are used in clinical trials. However the pharmaceutical industry is still hesitating in adopting modern technology tools. Sites and sponsors fear receiving an FDA Warning letter (Form 483).
As part of the routine pre-approval inspections, there is an assessment of the impact of electronic systems on the informed consent process; data integrity and accountability; protocol compliance; monitoring of the study by the sponsor, including risk-based monitoring; patient safety by assuring that all safety events are accurately collected and reported, and drug/device accountability.
Any medical software should be assessed for compliance with 21 CFR Part 11 (Electronic records, Electronic signatures) and 21 CFR Part 812.140 and 812.145 for medical devices. A risk-based approach is recommended for software validation. Assuring that the software is validated is a key factor when regulators look at software products1.
The required steps to assure that software will be adequate to support regulatory scrutiny during pre-approval inspections and the review of marketing applications include intended use, validation vs. compliance, software life cycle, risk assessments. When the regulatory inspectors arrive, along with the usual documentation, they will need to review documents supporting validation/testing of the used software.
In addition to standard protocol elements, now the protocol should identify where and when electronic systems will be used, and then explicitly describe at a minimum, all the electronic systems being used; the reason for their use; how the systems will be used; how the software will be controlled; the basic elements of the risk assessment and risk mitigation strategies and; data ownership and access controls.
To ensure that data is real, honest, without suspicious trends and therefore reliable, adaptable validated monitoring techniques and fraud detection programs are necessary, especially when using off-the-shelf or customized software systems.
The time is suitable to put away fears of regulatory sanctions when using modern technology and make changes to modernize and optimize the drug and device development processes. This will ultimately, positively, support the regulatory approval process.
_____________________________________________
1 21 CFR Part 11 (Electronic records, Electronic signatures)
2 21 CFR Part 812.140 and 812.145
3 "Regulatory considerations when Designing and Running 21st Century Paperless Trials", by Jules Mitchel, Ph.D, Jonathan Helfgott, Applied Clinical Trials, Volume 26, April/May 2017
405 Avenue Ogilvy, unit #101
Montreal, QC, Canada H3N 1M3
(legal address, no admission)
info@cra-school.com
Information : +1 (514) 534-0273
Support 7/7 : +1 (514) 257-3003
By Skype: CRA School Montreal
© 2009 - 2023 CRA-School - International, All Rights Reserved.