What are the roles of a Clinical Research Coordinator?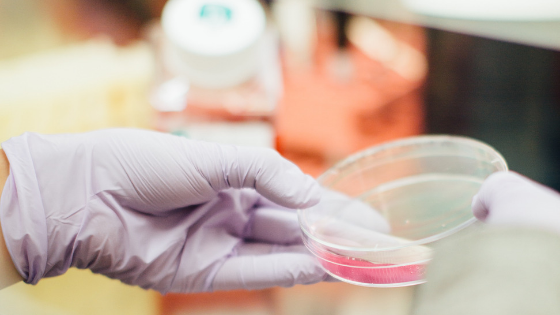 One of the major research professionals in running a clinical trial is the Clinical Research Coordinator (CRC). They are very important members of the clinical trial team and work closely with study participants and physicians (clinical investigators) at the clinical site to help to bring the innovative therapeutic products from the research laboratory to the patients in need. They act as the pillar to a successful clinical trial. They can work in the public environment or in private clinics, but their tasks are interchangeable. Sometimes they are called Research Nurses or Study Nurses, but nursing qualification and license to practice is not always required from them if other nurses are available in the clinic to perform the study-related medical acts.
Kimberly Hu, BSc, CTA
Access Clinical Research SMO
The CRC has multiple responsibilities in directing the clinical trials from beginning to end and is working under the supervision of a clinical Principal Investigator (PI). They also interact with Institutional Review Board (IRB) members, Sponsors and Clinical Research Associate (CRA).
There are the 3 main roles that a CRC should be responsible for:
The first and most important one is to ensure the safety of all study participants. Under the Common Rule (45 CFR 46) developed in 1991, participants are protected under this ethical rule which is widely used in any clinical trial study. (Wintering 2017) They are in charge of subject recruitment, screening and enrolling. Using a flexible way of identifying subjects and a team approach to build a relationship with subjects and the research teams, both are important criteria in successful patient recruitment and retention. (Allen 2014)
Participant selection and retention throughout the study is one of the biggest challenges in a clinical trial study. (Geraci 2017) Good communication between Sponsor, PI and research team members is essential for identifying errors early in the study and rectifying them before it is too late. (Allen 2014) Screening subjects by following the inclusion and exclusion criteria in the protocol will also minimize the risks of failure of a study. (Abel 2014)
CRC performs the completion of Case Report Forms and of Adverse Events reports, ensure that collected quality data are correctly classified and assist in timely resolving all study-related queries to meet the study timelines. A lot of clinical research facilities follow the ALCOA documentation system developed by Stan W. Wollen in 1990: Attributable, Legible, Contemporaneous, Original, Accurate. (Wintering 2017) The source data should be ALCOA, ensuring data integrity. Is your documentation ALCOA compliant?
The second major role of CRC is participating in reviewing the Protocol, Informed Consent Form (ICF) and Investigator's Brochure (IB) to ensure compliance with the study. Understanding of the Protocol is crucial. It must be strictly followed and any deviations will lead to Protocol Violation. (Wintering 2017) This may cause a negative domino effect on the participants' protection, the clinical study, and the data quality.
The CRC also make sure that all signatures to all ICF documents are obtained and dated accordingly. These tasks are followed up throughout the entire clinical trial study and any amendments to these documents are being notified to all related research personnel and participants. In Canada, study records are kept for 25 years according to regulations and the starting time is calculated when the ICF is signed and dated by the participant. (Wintering 2017) In privately sponsored industry studies regulated by the FDA, the records are kept for 2 years after the drug is approved for marketing, or after the Sponsor decided not to market the drug. (Wintering 2017)
The CRC also involved in helping the PI calculating the budget expenses and reviewing all related financial contracts for the clinical trial. Keeping all documents organized and updated is a very important task to prevent any penalty during inspections from regulatory agencies.
The third role of the CRC is to participate in all training process and keep an open mind to changes for the improvement of the clinical research study. They also may need to develop protocol related SOPs for the clinical trial in order to adhere to all governmental and regional regulations. A clear understanding of SOPs also helps compliance with Protocol. (Wintering 2017)
CRC follows the Kantian's categorical imperative rule – the 'Golden Rule' to treat their participants the same way they want to be treated, putting oneself in someone else's shoes. (Fisher 2006) This makes the clinical trial more 'human' and shifts the focus not only to meeting the recruitment quota and getting the clinical research data, but to help to minimize the risks of protocol non-compliance. Continuous training and learning of all information related to clinical research regulations are lifetime tasks for a CRC, thus this type of work will always evolve and will bring many challenges but also rewards that benefit society in the long run.
_________________________
References:
1) Clinical-research-coordinator, Carleton University: https://carleton.ca/psychology/wp-content/uploads/Clinical-research-coordinator.pdf
2) Allen, Janelle R. Recruitment and Retention in Pediatric Clinical Research Trials: A Project Management Flow-Through Process. SOCRA source 2014:58-64.
3) Fisher, Jill A. Coordinating 'Ethical' Clinical Trials: The Role of Research Coordinators in the Contract Research Industry. Sociol Health Illn. 2006 September; 28(6): 678-694
4) Abel, Ina. Clinical Trial Risks: The Site Coordinator and Study Monitor Perspective. SOCRA source 2014:39-46
5) Geraci, Therese S. et al. Exploring the Role of the Regional Coordinator. Applied Clinical Trials December 2016-January 2017: 33-37
6) Wintering, Nancy et al. 10 Things I Wish I Knew When I Began Working in Clinical Research. SOCRA Source February 2017:40-46
405 Avenue Ogilvy #101, Montreal, QC H3N 1M3, Canada.
info@cra-school.com
Office : (514) 840-1235 ext. 8444
Interns : (514) 840-1235 ext. 7996
Telefax : (514) 840-1244
Support: (514) 257-3003