Clinical Research Industry Jobs for IMG: MD, DDS, DVM, PharmD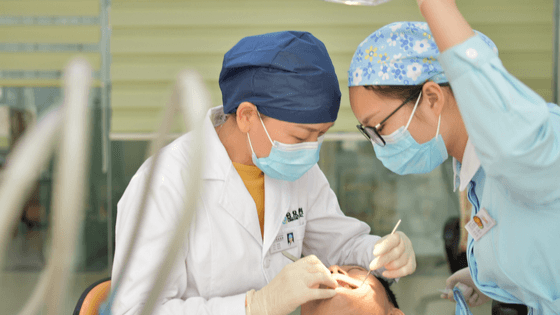 Are you an internationally trained RN, MD, Dentist, Veterinarian, Pharmacist, or PhD? These are the required qualifications for several high-level jobs in the Clinical Research Industry.
Eight little-known facts about the Clinical Research Industry:
Fact 1.
Everybody knows that the pharmaceutical industry is one of the most profitable industries in the world. There are no minimal salaries in this field.
Fact 2.
Jobs in clinical trials of new, unapproved drugs and medical devices are well-paid and in constant shortage (over 30%) of qualified staff, but rarely posted.
Fact 3.
The laws on the clinical trials conduct are harmonized worldwide by ICH. With the CRA/CRC certification, one can work anywhere in the world.
Fact 4.
Clinical research jobs don't require a license to practice, because they don't require performing any medical acts. Clinical trial companies don't see patients, as they are followed by physicians in the different clinics. The companies' staff deal only with collection, verification and statistical analysis of the data coming from a large number of study subjects. They are also responsible for the quality control, logistics and management of the clinical research process.  This includes observation and analysis of safety, side effects and efficacy.
Fact 5.
With a 30% shortage, employees are often promoted quickly – the first promotion is often obtained within the first year, and recruiters soon start calling to offer moving to other roles for higher salaries.
Fact 6.
Within 2 years, most CRA-School alumni earn $80,000 salaries and have gone through at least 2 promotions. Shortage means automatic growth.
Fact 7.
With 3+ years experience CRAs can incorporate as a company, buy liability insurance and start signing contracts directly with the sponsors. This doubles the income, allows them to select fewer and smaller studies, and get 2 days free for the family.
Fact 8.
The CRA School provides free face-to-face consultations on appointment every afternoon after 2:30 PM, including on Saturdays on request. Live support is available 7 days a week till late evening. The CRA School has been successfully training professionals for entry into the clinical trial field for more than 10 years.
405 Avenue Ogilvy, unit #101
Montreal, QC, Canada H3N 1M3
(legal address, no admission)
info@cra-school.com
Information : +1 (514) 534-0273
Support 7/7 : +1 (514) 257-3003
By Skype: CRA School Montreal
© 2009 - 2023 CRA-School - Montreal, All Rights Reserved.