Why Foreign Trained Dentists Work in Call Centers or Walmarts and not in Clinical Research?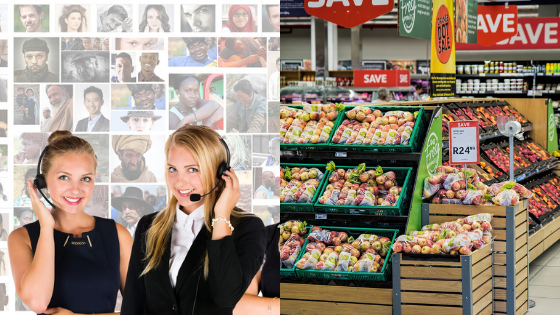 Quo Vadis, doctor? Why you work in a Call Center and not in Clinical Research?
I discovered by chance that a lot of foreign-trained dentists work in call centers, veterinarians in Walmarts, MD's or PharmD's as pharmacy assistants, BioMed technologists and engineers drive taxis and MSc or Ph.D.'s work after their graduation as administrative assistants. This pays the bills maybe, but what a terrible waste of valuable resources, says Svelt Kristo, CCRA, CEO and Founder of the International Clinical Research Academy CRA School and of the Access Pharma Group.
At the same time, all these highly qualified professionals are a perfect fit for mid-level and high-level jobs in the rewarding clinical trials industry, where the scientific knowledge is required, but recognized diplomas are not needed, because no medical acts are performed. Therefore, there is no need for having a  license to practice in the country. Unfortunately, these jobs are largely unknown because usually not published.
What jobs exist in Clinical Research Organizations?
There are a lot of such jobs: from entry-level, like the Clinical Research Assistant, the Clinical Research Coordinator (CRC), Clinical Trial Assistant (CTA), Study Start-up Assistant (SSU) or the Data Manager (DM), through mid-level, like Clinical Site Manager (CSM) or Clinical Research Associate (CRA), called also monitor (who is an auditor or inspector), the Clinical Project Manager (CPM), the Regulatory Affairs Coordinator (RAC), to high level roles, like those of the Clinical Scientist, Clinical Study Director, Medical Monitor, Medical Advisor, Medical Affairs Manager, etc.
Several roles require by definition an MD/DVS/DDS or PharmD, or a Ph.D. degree, like the roles of Drug Safety Associate, Pharmacovigilance Associate, or Medical Science Liaison officer (MSL). There are a lot of home-based roles, like Medical writer, or Drug Information Specialist. See more at www.cra-school.com/careers/
How to get a job in Clinical Research?
To help to access these jobs, already 10 years the International Clinical Research Academy of Montreal CRA School provides an individual, self-paced ON-LINE Certification and Job Insertion program, with Placement Assistance Till Hired (PATH*) and 7/7 LIVE Support, that nobody else offers, and which continues till hired. Interested professionals can email their CV to info@cra-school.com to suggest them a suitable Action plan. Consultations are free. The active hiring period starts in September – October and there is a
The clinical trials regulations are harmonized worldwide, so the qualification of a Certified Clinical Research Professional is valid everywhere in the world. The On-boarding program covers practically all jobs. It provides a diploma of Certified Clinical Research Professional (CCRP), practical experience from 2 internships (to get the hands-on experience required by law and make the students eligible for interviews) + networking coaching and 7/7 support to access the "hidden" jobs (80-95% of all jobs) that are never posted + unlimited assistance by qualified mentors for the CV adaptation and interview preparation for every vacancy.
The Clinical Research Careers:
All the above activities are tools to accelerate access to the first job and are performed in parallel to save time. The last survey confirmed that because of the active ongoing support, 2/3 of the students get jobs even before the final exam, and on the 2nd year, most of them are at $80.000 salaries. You can easily find their profiles on LinkedIn, says further Svelt Kristo. (The former name of CRA School was Clinical Research Training Center)
The career growth in this field is very fast. The reason? Prior experience in clinical trials activities is required by law. This creates a shortage of experienced staff in the range of 30%, which is constantly growing. After acquiring some hands-on experience during the evaluation period of 6 months, recruiters start calling to offer a better-paid job, and going up in the hierarchy of the company every year is very usual. When you are in, you are in forever.
405 Avenue Ogilvy, unit #101
Montreal, QC, Canada H3N 1M3
(legal address, no admission)
info@cra-school.com
Information : +1 (514) 534-0273
Support 7/7 : +1 (514) 257-3003
By Skype: CRA School Montreal
© 2009 - 2023 CRA-School - International, All Rights Reserved.